Day 1 :
Keynote Forum
University of Gdansk, Poland
Time : 9:45-10.30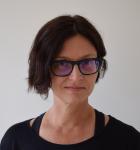 Biography:
Adriana Zaleska-Medynska is a Professor in Chemical Technology at the University of Gdansk and head of the Department of Environmental Technology. She obtained a Ph.D. in 2000 in the field of chemical technology at Gdansk University of Technology (Poland). Following appointment as Visiting Scientist at University of Utah (UT, USA) and California Institute of Technology (CA, USA), she was appointed as adjunct at Faculty of Chemistry at Gdansk University of Technology. During this time she started to study correlation between surface properties and visible light induced photoactivity of TiO2-based materials. She completed D.Sc. (habilitation) in 2009 and in 2012 she became a head of the new research group at University of Gdansk followed by promotion to Full Professor at the same university in 2014. Her current interests concern functional material synthesis and characterization, heterogeneous photocatalysis, environmental technology, air treatment and nanotechnology
Abstract:
Photocatalytic reactions over solid semiconductors in the form of thin films or suspended nanoparticles (e.g. titanium dioxide) have been proposed as an environment-friendly process for removing pollutants from gas and liquid streams. Among other photocatalysts, ordered TiO2 nanotube (NT) arrays have attracted increased attention due to their high surface area, good adsorption ability, highly ordered array structure, open mesoporous nature, excellent corrosion resistance, stable physical–chemical properties and unique ability to photooxidize organic compounds. Considering their unique properties, NTs can be used as photocatalytic materials; however, the low visible light utilization and high recombination rate of photoexcited electron-hole pairs limit their applications. The photocatalytic activity of TiO2 under visible light can be achieved via loading metal nanoparticles (NPs) onto NTs, dye sensitization, hetero-coupling and doping.
In this work, MxOy-TiO2 mixed oxide nanotube layers (M= Ag, Cu, V, Co and Mn) were successfully prepared via one-step anodization of Ti-M alloys. The obtained samples were characterized by scanning electron microscopy (SEM), UV-Vis absorption, photoluminescence spectroscopy, energy-dispersive X-ray spectroscopy (EDX), X-ray diffraction (DRX) and micro-Raman spectroscopy. For the first time, the effect of the applied voltage (30-50 V), second metal content (5-15 wt.%) in the alloy and water content (2-10 vol.%) in an ethylene glycol- based electrolyte was studied systematically to determine their influence on the morphology and photoactivity. The morphology of samples varied from sponge-like to highly-organized nanotubular. It was demonstrated that the anodic oxidation of Ti-Ag alloys led to the formation of TiO2/Ag2O NTs interlaced with silver NPs as in a cake with raisins. Silver NPs have been formed during the in-situ generation of Ag ions and were (i) embedded in the NT walls, (ii) stuck on the external NT walls, and (iii) placed inside the NTs. The photocatalytic activity of the samples was evaluated by analyzing the degradation kinetics of phenol in aqueous phase and toluene in gas phase.
Keynote Forum
The Founder of Water for Schools, Australia
Time : 10:30 AM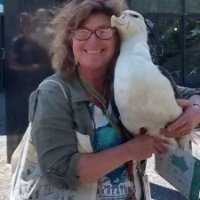 Biography:
Elizabeth Beaumont, a retired transplant nurse and wildlife advocate, is the Founder of Water for Schools. In 2015 she received a High Commendation from the Premier of Queensland for successfully campaigning an academic institution to ban the sale of water housed in polyethylene terephthalate. To date more than 80,000 bottles have been removed from circulation in favour of filtered water refill stations. Elizabeth has endorsed a children's Book regarding the marine pollution. She actively volunteers for Surfrider Foundation, Clean Up Australia Day and has appeared on radio within her community and internationally to raise awareness about plastic pollution.
Abstract:
Empowering Schools for Waste Free Safe Hydration during Climate Change:
Water for Schools : A Practical Model
School Children in Australia face a very hot future. Temperatures are increasing and so does the incidents of hospital admissions and increased heat stress deaths.
"There is strong empirical evidence indicating that climate change poses significant immediate and long term risks to the health of Australians." Deaths associated with heat stress are now higher than deaths associated with natural disasters. See figure 1
Source: p17," Towards a national strategy on climate health and wellbeing for Australia discussion paper."
The current paradigm with children attending schools in Australia is they have access to bubblers. Extreme climatic events pose challenges to each municipality and some schools are responsible for harvesting their own water. Hygiene issues will continue to escalate with up facing spigots prone to microbial growth and exposure to heat. Bottled water is for sale in most schools at an unregulated price and housed in Polyethylene terephthalate (PET) and purchased through the school canteen. This limits the dynamic physiological needs arising in children particularly in heat wave conditions.
Identifying the Problems and Potential Solutions
Water for Schools proposes to introduce a small annual affordable levy to ensure that all school children have access to safe chilled, filtered water via the installation of a system that UV purifies and safe guards water against water borne diseases, example, hepatitis, salmonella, and E coli. " Climate change is likely to affect several other important causes of gastroenteritis in similar ways as Salmonella. " p. 24 Bambridge et al 2008. This is via the installation of a water filtration system that connects to the existing water supply of the school.
This increases the power of everyone to meet their dynamic needs for water.
Water for Schools works collaboratively with key stake holders and returns a portion of the levy back to Parents and Citizens associations to offset the loss of income. Water for Schools is consistent with Australian Federal Government policy.